Real talk.
Real friends.
Real healing.
This is not your average support group.
We're ditching the folding chairs, crappy coffee and name tags. We will be sitting on the floor barefoot, sipping wine. There will be crafting, journaling, meditating, learning and yoga. And lots and lots of hugs. This is Infertility Unfiltered - a place for real talk. Real friends. And Real healing.
This is a sisterhood of women ready to wrap their arms around you tight, and carry you on! A group of women going through it with you, along side of you who understand your pain. Who want nothing but the best for you. No judgement. No jealousy. Just unconditional support and positivity.
education
A team of experts, mentors and peers - covering all the important stuff - emotional stress, grief, relationships, forgiveness, self care, shame and more.
support
From helpful coping tips, to positive mantras and meditations, we're giving you all the support you need to navigate the streets of infertility.
sisterhood
A tribe of sisters going through it, right along side of you, who feel your pain as if it's their own, want nothing but the best for you, and accept you as you are.
To know Infertility, you must live it.
Victoria Nino, mother via donor eggs KNOWS infertility. She struggled with infertility for eight years and found her own way to emotional healing through writing, speaking out, therapy, family and friends.
After becoming a new mom, and attending the New Mom School of Newport Beach - a place for new moms to connect and get support from other women going through the same thing at the same time - she knew that women who want to become mothers needed this type of support too. And that's her mission to make that happen.
An eight-week program focused on the things desperately needed while navigating the depths of infertility - a safe and solid support system, experts in the field, and tools to get you through. From survival to celebration, and everything in between.
Emotional stress
While stress does not cause infertility, infertility most definitely causes stress. Research has shown that the psychological stress experienced by women with infertility is similar to that of women coping with illnesses such as cancer, HIV, and chronic pain.

relationships & Sex
Infertility can really take its toll on our relationship with our partner, and can add to our stress. Our relationship expert and therapist will help guide you through your challenges. Let's talk about sex!
infertility grief
Coping with the grief of infertility is a topic that's not widely acknowledged by society, which makes our loss even harder. Positive Self-talk is one of the most important things we can do while going through challenging times.

self care + love
Mothering ourselves is extremely important when going through infertility. We'll discuss the benefits of therapy and acupuncture, how to find support through an online community, and the importance of giving your mind and body a break.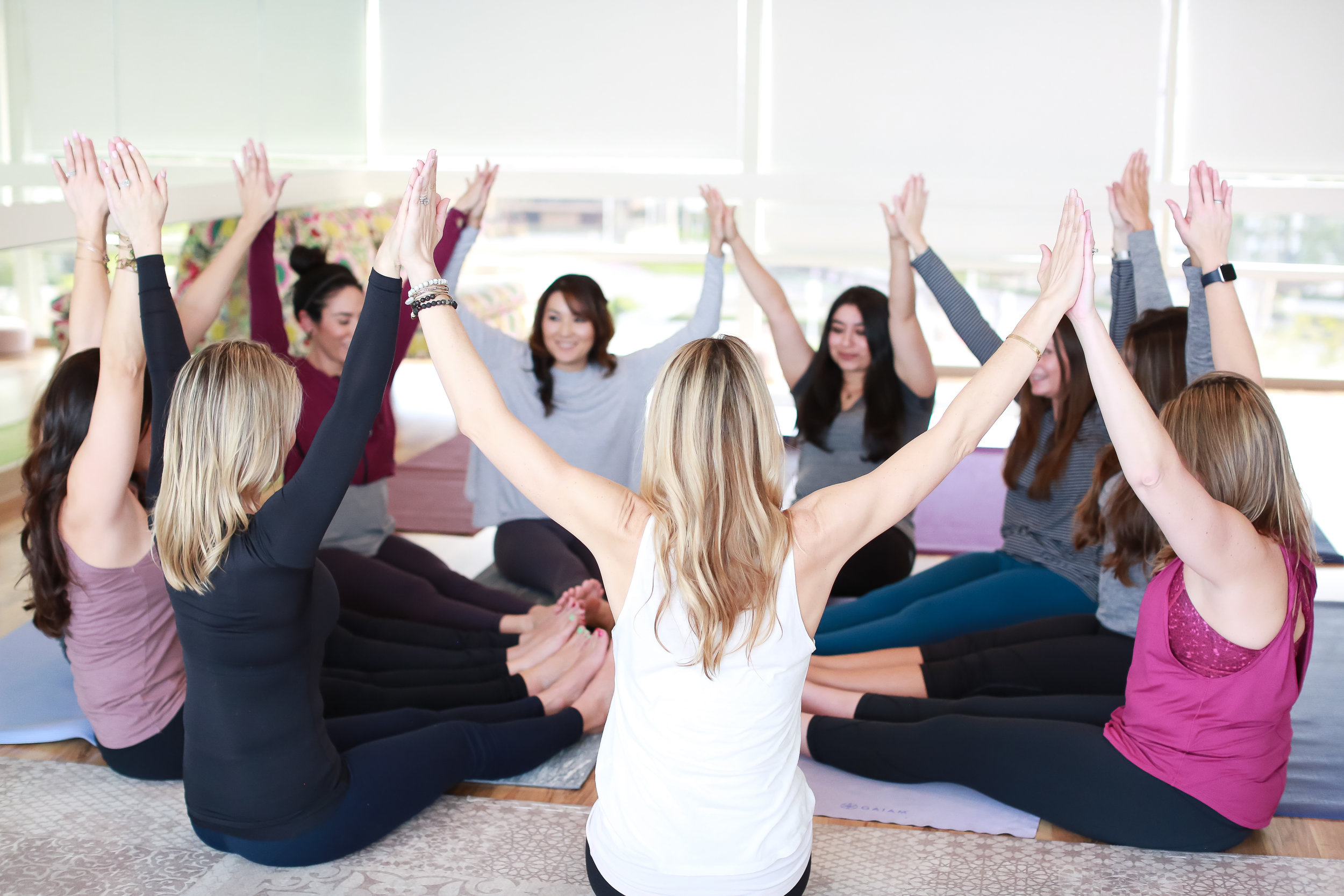 strong as a mother
"The strongest women become the strongest mothers before their children are ever conceived."
not ready to sign up for the 4-8 week series?
Drop in to one of our upcoming Weekend Warrior Sessions and try it out! Weekend Sessions are held once a month on a Saturday or Sunday for 2 hours.
Secondary Infertility
oct. 6th
time: 10am-12:30pm
cost: $40
Infertility sucks whether you have a child or not! When you have a child and are struggling for a second, you are probably not getting much sympathy from anyone, that is, if you are even able to talk about it with your loved ones. You might feel like you don't have the right to be sad. We are here to tell you that you do have that right. We yearn for our babies uniquely, and we want to help support you.
miscarriage support
nov. 17th
time: 10am-12:30pm
cost: $40
Whether you have lost a child before you knew you were pregnant or you heard your baby's heartbeat and at the next ultrasound it was gone, a loss is a loss. You may feel that because you never met your child you don't have the right to grieve or maybe you never actually grieved your loss. We are here to support you and validate all of your feelings.
There are many ways to get involved. We're constantly adding new classes to our schedule. We'd love to hear from you, just shoot us a note and tell us what you are looking for!
Sign Up For A SERIES
View our latest class schedule and reserve your spot. We're excited to hear from you!
SIGN UP FOR A WEEKEND CLASS
Drop in to one of our upcoming Weekend Warrior Sessions to try it out!